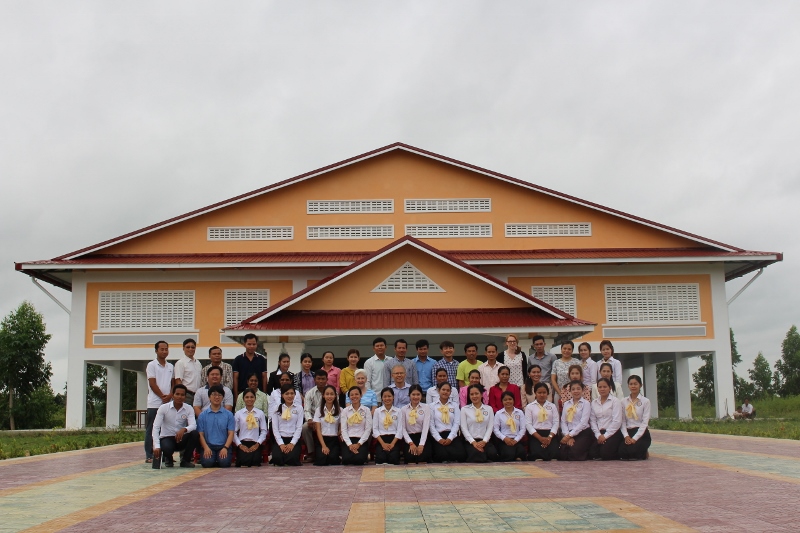 On October 12th & 13th, the entire staff of XJS came together for two days of Orientation for the new Academic Year, 2017-2018. The purpose of the days was to form One-School Community. A series of ice-breakers and activities enabled good interaction and building up of relationships between the various staff members.
Fr. Quyen, our newly appointed Director of Xavier Jesuit School, welcomed the 55 staff members.  He officially welcomed the Presentation Sisters, who have come to XJS as a response to the invitation of Jesuits, to work in collaboration and partnership with in this mission.
Presentation on key areas integral to XJS, were presented.  Staff members subsequently reflected on these presentations in an interactive and engaging manner.  The Key areas presented were:
-  Vision and Mission of XJS- To serve and love: Br. Damo
-  The Future Direction of XJS: Fr. Quyen
-  The Ignite Workshop in Chiang Mai: Participants
-  Child-Safeguarding Policy: Sr. Anne
The meeting concluded with a review and evaluation of the days which was both positive and constructive. There was wide appreciation for the workshop and a desire for more into the future.
Comments
comments