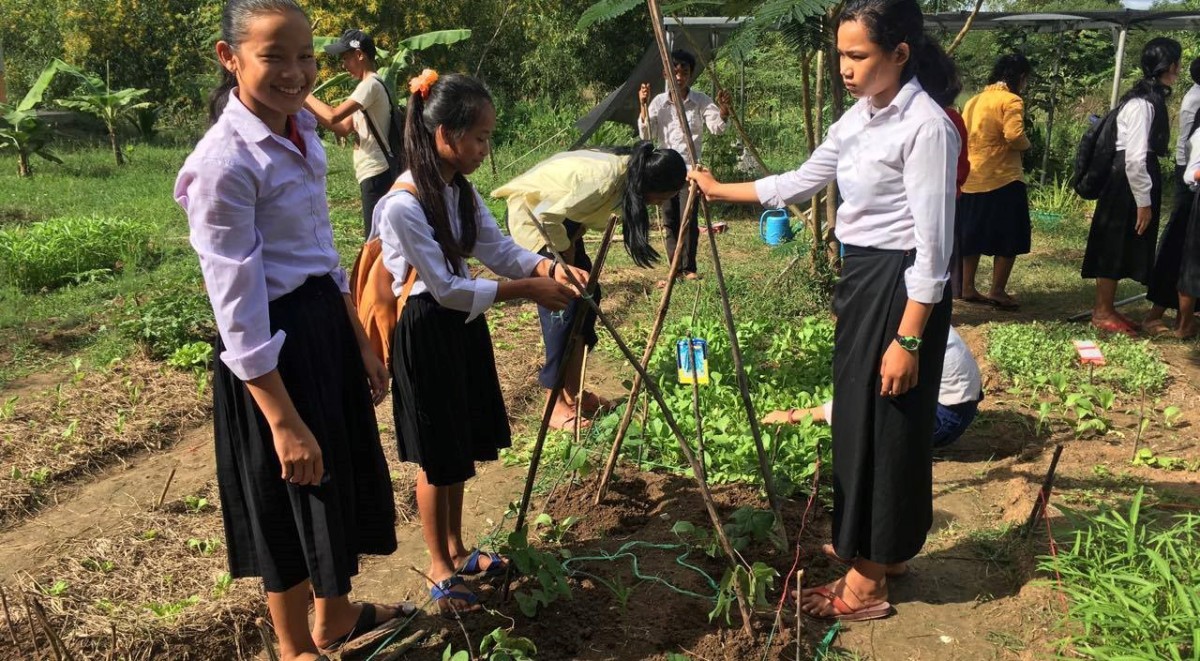 The 2017-2018 academic school year began just over a month ago at the Xavier Jesuit School in Sisophon Cambodia. This year, we welcomed two more Grade 7 classes on top of the Grade 8 class to our secondary school. The school year began on the 16th of October 2017 and as part of the curriculum, each high school grade has two hours of Agriculture Classes a week scheduled into their weekly time-table.
It has only been just over a month and the vegetable garden is thriving. They are almost readied for harvesting. Each class is assigned three to four rows of garden-bed and they get to plant the vegetables and herbs of their choice.
Our agriculture teacher, Mr. Kong-Narith, is very happy with the result of his students' hard work. "The students will be reaping their own harvest soon." We will be able to eat the vegetables which our students plant themselves and the advantage is that they are organic and no pesticide was used.
Comments
comments