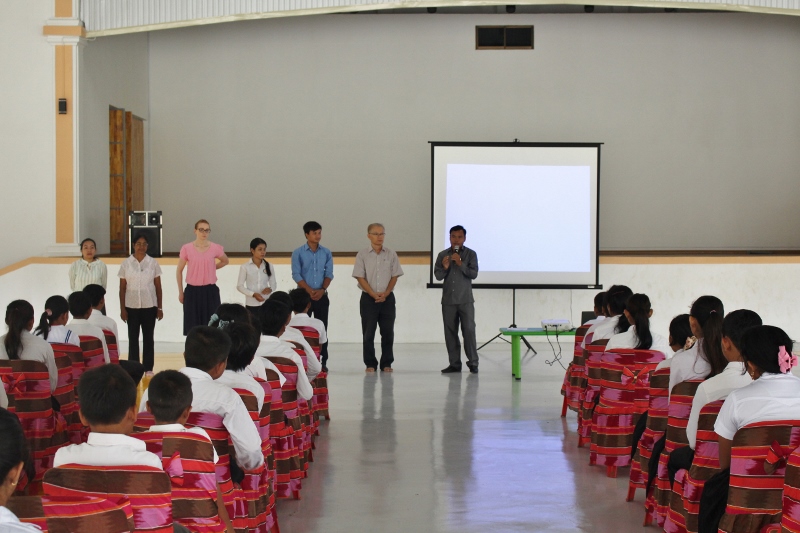 On October 11th, 25 guardians and 45 students in Grade7, came together for a half day Orientation for the new school year, 2017-2018.
The purpose of the day was to allow the students to get to know Xavier Jesuit School and prepare them for the start of the new school year. Fr, Quyen, Mr. Rath Ms. Sinat welcomed the guardians and the students.
The key areas presented were:
- Vision and Mission of Xavier Jesuit School (Mr. Rath)
- School Activities (Mr. Rath)
- The School's Norms & Regulations (Mr. Rath)
- Family Love and getting ready for the new school (Ms. Sinat)
- Former students share their experiences
- Fun Activities to enable good interaction and build up relationship. (By former students and Mr. Yom Yeat)
The meeting concluded with a review and evaluation of the day which was very positive for the students and their parents.
Comments
comments