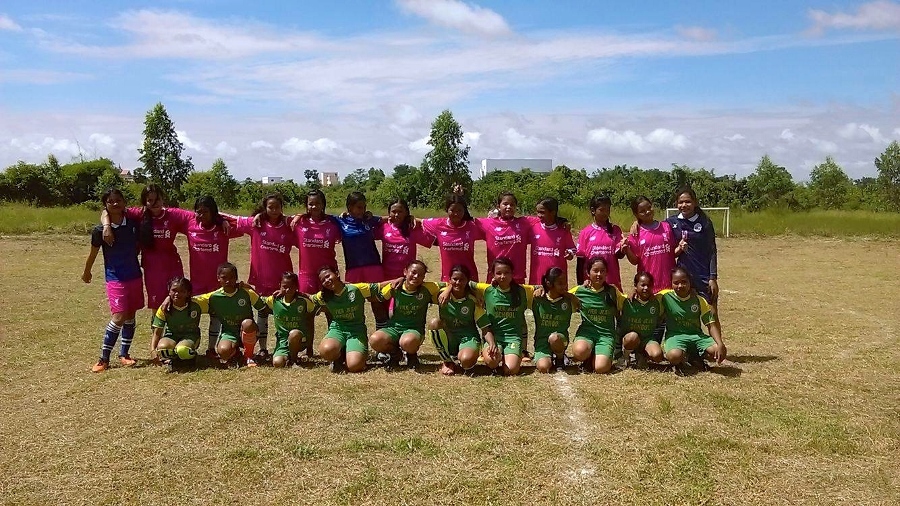 Last Sunday, XJS boys football team secured their first victory on the football pitch, defeating Kompong Svay school 1-0, thanks to a brilliant exhibition of skill from some of our grade 7 boys.
It was a close contest and both teams continued the sporting display until the final whistle came, signalling our first win as a team and on home ground to boot! Everyone involved was thrilled with the win!
Our girls team also gave a good account of themselves on the pitch, ending with a 0-0 draw against Kompong Svay girls team. The XJS girls team were up against a more experienced side, but they showed great spirit and determination to maintain their clean sheet!
Both teams have been dedicated to training almost every evening since our last games and it has paid off with these results.
A big thank you to all the XJS staff who helped in various ways with the organisation of hosting the games.
On the day before the games, our students surprised the staff by arranging the grass from the freshly cut field to read "We love Xavier Jesuit school". See the picture below!!  A lovely gesture from the students, we are blessed to have such a wonderful group!
Comments
comments