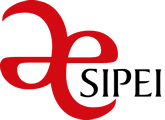 Seminario Internacional sobre Pedagogía y Espiritualidad Ignacianas
OWNERSHIP OF WEBSITES
The website www.sipei.org, from now on "website", is property of the Jesuïtes Educació Foundation, which is based in Barcelona, at Carrer Roger de Llúria, 13, with CIF number G62411624.
USERS
Access and/or use of the SIPEI website grants the condition of USER, and implies acceptance of the General Conditions of Use described here.
USE OF WEBSITES
All contents included in the SIPEI website (including, among other elements, website architecture, databases, services, graphics, videos and other content and/or sensory stimuli that make up the website), from now on "contents", belong to the Jesuïtes Educació Foundation and/or to the third parties to which the rights of the contents has been ceded. The USER accepts the responsibility of use of the websites. This responsibility extends to the registration that may be necessary to access certain services or content. In this registration, the USER will be responsible for giving true and licit information. As a consequence of this registration, the USER may be given a password for which they will be responsible and which they must agree to use diligently and confidentially.
Comments
comments